Ronald Weinberg
Post a Message of Sympathy
|
View Messages of Sympathy
|
Printer Friendly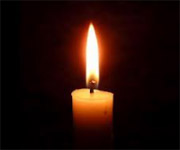 Ronald Weinberg, known fondly by his friends and family as Ron, Ronnie, Dad and Pop Pop, aged 68, passed away peacefully on January 14, 2021.
Born in Brooklyn, NY on February 28, 1952, to William 'Bill' and Pearl Weinberg, Pearl was happy that he wasn't a leap year baby.
He met his wife Shelley in High school and they were inseparable ever since and celebrated 47 years of marriage together. He graduated from SUNY Buffalo and pursued his medical studies in Guadalajara, Mexico. He completed medical school in 1977 and returned with Shelley to Brooklyn, NY where they had their first child Andrew "Andy" while completing his internal medicine residency at Monmouth Medical Center in New Jersey. They relocated to New Jersey where they had another son, Brian. Ron started his own private practice in Long Branch. He was a beloved internist for 38 years and retired in March 2020.
Ron loved music, historical novels, skiing and relaxing poolside with family and friends.
He is pre-deceased by his parents Pearl and Bill Weinberg and his brother, Mark Weinberg.
He is survived by his wife, Shelley and his two sons Andy (and Carolyn) and Brian (and Craig), and his grandchildren Isabella, Gabriel and Aiden Weinberg.
In accordance with current health guidelines, a private graveside service and burial were held for the family in New Jersey.
In lieu of flowers, please feel free to donate to either the American Heart Association or Monmouth Medical Center.
www.sisskindfuneralservice.com
Message of Sympathy

Post a Message of Sympathy
Dear Andy, Carolyn and I, G, A, My deepest sympathy on the passing of your father/grandfather. Also my prayers to your mother for strength and healing. May his memory be for a blessing. Sending you love and hugs! Norene
Written by
Norene Lavine
2021-01-19 3:45:00 PM
---
Dear Andy, Carolyn and kids. My deepest sympathies on the passing of your father/grandfather. May your mother/grandmother find strength in her memories. He must have been a wonderful father and person in general. May his memory be for a blessing. Sending you love and hugs! Bette
Written by
Bette Siegel
2021-01-19 4:39:52 PM
---