Alan W. Rothschild
Post a Message of Sympathy
|
View Messages of Sympathy
|
Printer Friendly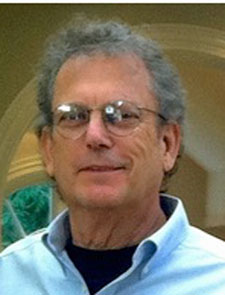 Alan W. Rothschild, 79, died February 17 in Syracuse. Alan was a business leader, inventor, collector, author, craftsman and philanthropist. He died following a fierce battle with Covid-19. He was a true renaissance man.
Alan was born on December 12, 1941, the youngest of three sons born to Gustave and Rose (Wellin) Rothschild. He graduated from Nottingham High School in 1959 and Union University, Albany College of Pharmacy in 1965. After working in the family pharmacy for several years, Alan established medical supply and home health care businesses. He then developed several real estate projects, including Madison Irving Medical Center in Syracuse, central New York's first condominium medical office building. Alan also worked to help establish the East Genesee Regent Association (EGRA) to encourage the redevelopment of the University Hill area, and was president of the EGRA for nearly thirty years. In addition, he served as a member of the board of directors of several non-profit agencies, including the University Hill Corporation, the Rescue Mission Advisory Board and Syracuse Stage. Alan also served as the secretary of the Upstate Medical University Foundation.
Throughout his life, Alan was also a collector of artifacts that were significant to business and industry. He was a collector of antique cars. He collected apothecary artifacts, patent medicines and related items in order to create a reproduction of a complete 1900's apothecary shop, which he donated to the Milton J Rubenstein Museum of Science and Technology (MOST) in 1989. In 1998, Alan created the Rothschild-Petersen Patent Model Museum at his home in Cazenovia. The museum housed the largest privately-owned collection of United States patent models in the world, containing 4,000 patent models and related documents. Models from the collection were on display at Euro Disney in Paris, The Smithsonian Institution in Washington, D.C. and in a traveling exhibit that visited museums throughout the United States. In 2015, Alan and his wife Ann authored the book Inventing a Better Mousetrap: 200 Years of American History in the Amazing World of Patent Models. The patent model collection is currently part of the world-renowned Hagley Museum and Library in Wilmington, Delaware.
Combining his love of automobiles and technology, Alan was also the co-inventor of two U.S. patents for an intelligent label and a motor vehicle inspection sticker. Most recently, Alan developed his expertise in woodworking, creating fine writing instruments from exotic woods that he shared as gifts and were sold in local stores. He especially enjoyed spending time with his beloved grandchildren, Thomas and M.J., who knew him as "Gampsy".
Alan and his family were long-time benefactors of many Syracuse area organizations including the Rothschild Early Childhood Center at Temple Adath Yeshurun, Rothschild Adult Day Services at Menorah Park, and the Rothschild Endowment in Family Medicine at Upstate Medical University.
Alan was predeceased by his parents and brother, Lee Rothschild. He is survived by his wife Ann (Silverman) Rothschild; son David (Marissa) Rothschild; grandchildren Thomas and MJ Rothschild; brother, Gerald (Carol) Rothschild; sister-in-law, Marcia Rothschild, brother-in-law David (Lisa) Silverman; and several nieces and nephews. Alan also leaves behind countless lifelong and newly made friends, business associates, museum folks, and fishing buddies.
Alan was a member of Temple Adath Yeshurun and will be buried at Temple Adath Yeshurun cemetery in a private ceremony. The service will be liestreamed on the Sisskind Funeral Service Facebook page beginning at 10:55AM on Sunday, February 21
Contributions in Alan's memory may be made to Upstate Medical University Foundation (upstatefoundation.org), Rothschild Early Childhood Center Rothschild Early Childhook Center (rothschildearlychildhoodcenter.org) or to the charity of your choice.
www.sisskindfuneralservice.com
Message of Sympathy

Post a Message of Sympathy
A true mensch...kind, generous and goodhearted. Audrey and I extend our condolences to the family.
Written by
Jeffrey Meyer
2021-02-18 9:37:08 PM
---
I just found out and i am heartbroken. I have know Alan & Ann for a very long time and he always put a smile on my face. I enjoyed our conversation. He will be missed dearly. Love Nader
Written by
Nader Hatem
2021-02-19 11:00:56 PM
---
Ann, I am so sorry for your loss. Thinking of you at this very difficult time. Judy Granatstein
Written by
Judy Granatstein
2021-02-20 12:39:21 AM
---
Ann, I don't even have the words to tell you how sorry I am. Alan sounded like a wonderful man who will be missed by all who knew him. Please take care of yourself. Sincerest condolences.
Written by
Teri Ayer
2021-02-20 12:53:48 PM
---
Condolences to a remarkable man who did a lot of good deeds to his community and family.Respectfully yours Niles and Jonita GreenhouseMD and extended family
Written by
Niles GreenhouseMD
2021-02-20 2:30:10 PM
---
to Alan, my friend steelies beside charles andrews, hoops in your driveway, never done, always fun. growing older-and bolder. we both suceed, in every way. the 50th reunion was our reuniting. for friends are forever. we loved each other, unconditionally, as only friends can. they are treasures, rare, so very rare. the pearls, the diamonds, the grounding of my life.
Written by
howard and hatchy rubenstein
2021-02-20 6:30:57 PM
---
What can we say about an accomplished, humorous, sweet and loving person who died prematurely at the age of 79. Farewell dear friend, you had so much more to contribute to so many. You will remain in our heats forever. Love, Arlene & Howard Weitzman
Written by
Howard Weitzman
2021-02-21 1:07:43 AM
---
Ann, my deepest condolences for the loss of Alan. My mother, Bridie, was very fond of you and all your family. I wish you solace in the memories of the love you shared and support in the warmth of your community during this difficult time. With deepest sympathy, Kate Cahill
Written by
Kate Cahill
2021-02-21 9:53:54 PM
---
It was always a delight to do business with him - he was a Mensch. This is an enormous loss to the entire community.
Written by
Leonard Levy, MD
2021-02-22 3:18:32 PM
---
We are heartbroken. The Rothschilds are wonderful and gracious people. Our condolences to the family.
Written by
Maria Mintskovsky, PharmD
2021-02-22 3:39:16 PM
---
He will be missed at the Dome. Ann and family so sorry for your loss. Your usher at the bottom of 123.
Written by
David Osborn
2021-02-22 3:51:34 PM
---
Ann, so very sorry for the loss of Alan for you, family and our community. A tremendous heart warming guy, dedicated, working man who believed in making things better....personal life, his love of life and family, his business and love of you ....he was a treat for me to know and work with.....
Written by
Jack Estabrook
2021-02-22 3:55:42 PM
---
I had the pleasure of working for Alan for several years at Rothschild Medical Supply. He was a true inspiration - entrepreneur, inventor, community leader, and family man. And my husband told me stories about him ordering duck (extra crispy) at the Brae Loch when he was the chef there. Steve and I have the Rothschild family in our hearts and prayers.
Written by
Laurie Gormley
2021-02-22 5:37:16 PM
---
We didn't know Alan in person but we admire him for what we heard about him from our dear friends Gerry and Carol. We extend our condolences to the immediate family and Gerry and Carol as well. The Mintskovsky family.
Written by
Alex & Nina Mintskovsky
2021-02-22 7:03:16 PM
---
Alan and I got to know one another when he wass installing a permanent dock in front of his house. I was President of the Caz Lake Assoc at the time and many people complained about the disturbance the construction was doing to the bottom of the lake. Alan's answer (which I totally agreed with)..."This is creating a big disturbance once. All the other lake porperty owners create a disturbance every sping and fall." I was so saddened to learn that Alan had died from Covid-19. Such a tragedy CNY has lost a true Renaissance Man. Prayers to the Rothschild and Silverman Families
Written by
Sharye Skinner
2021-02-23 4:01:49 PM
---
He will be greatly missed. Such a kind gentle crusader that lead him to a life of doing so much for others he encountered. So very Sorry.
Written by
Rodney & Arlene Tyo
2021-02-23 4:58:30 PM
---
I am so sorry to hear of Alan's passing. Damn Covid!! He was truly a wonderful human being, kind, giving and very caring to others and definitely intrigued by a host of unusual interests. His quest for learning was very admirable. I had the pleasure of knowing Alan while I was employed at Rothschild's back in the 80's. I loved working for his family and even had a period of time where I worked closely with Alan while he was developing real estate. In later years, he kept in touch with my family, as my father had a keen interest in old cars as well. A few years ago, when I was in town, I had the pleasure of getting a personal tour of his patent museum while it was still in his home. I believe my family and I were the last tour he gave before his collection was moved to Delaware. What a treat! Alan will be missed dearly. I am so honored to have had the pleasure of knowing such a fine individual. My thoughts and prayers go to his family during this difficult time.
Written by
Adele Coffman
2021-02-24 3:15:28 AM
---
Rothschild Family, Deepest Sympathy . Our thoughts and prayers are with you at this time . Alan was awesome , I remember him telling me you run this business like my dad and that was such a compliment. I started Rothschild Mastectomy Boutique back in the 90's inside of Rothchilds Home Care . A good man will be truly missed
Written by
Lorraine Southworth
2021-02-28 10:05:02 PM
---