Zach Lorenz
Post a Message of Sympathy
|
View Messages of Sympathy
|
Printer Friendly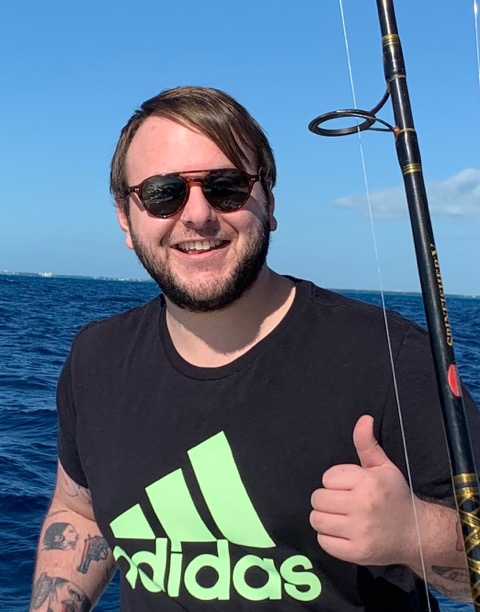 Zach Lorenz, 29, passed away in Florida on Friday, February 19. He was way too young and had so much more life to live.
He was a 2009 graduate of MPH, and attended Northeastern University in Boston.
Zach had lived in Los Angeles for 7 years and then had moved to Florida in 2018
At MPH Zach was one of the leads in the production of Hair, played on the soccer and basketball teams and was always playing his guitar.
What was the most amazing and memorable thing about Zach was that he was such a giving soul. He thought of others before himself~ he always had everyone's back.
When you spoke with Zach he was focused on you and you alone.
His family includes his parents Mike and Mindy, his sister Lexi, and his maternal grandparents Phyllis and Jack Ehrlich; and several aunts, uncles and cousins.
Contributions in his memory may be made to Shatter-Proof", www.shatterproof.org,
a national non-profit organization dedicated to transforming addiction treatment, ending stigma, and supporting communities.
A celebration of his life, "Zach Attack", will be virtual through zoom on Sunday, February 28th at 2PM.
Please pre-register at www.zoom.us/webinar/register/WN_ftrz6h_cQ3ayizgPc2x3_g
www.sisskindfuneralservice.com
Message of Sympathy

Post a Message of Sympathy
I taught Zach at MPH during my first and his senior year at MPH. He introduced me to the camaraderie and relationships that form between teachers and students. He was always gregarious and I still vividly remember the film he created for a college application; he was so creative and willing to take risks. I also fondly remember the strong bond of the family and the love he had for his parents and sister, Lexi. My thoughts are with you all during this difficult time.
Written by
Joy Strickland
2021-02-25 4:10:49 PM
---
Elaine and I send our deepest condolences to the Lorenz family on the passing of Zach. We are so sorry for your loss. May his memory forever be for a blessing.
Written by
Lowell Lustig
2021-02-25 5:00:28 PM
---
I did not know Zach, but, I know Mindy from TAY Sisterhood. I am so very sorry for your loss. Please know that you & your family are in my thoughts & prayers. May his memory be a blessing.
Written by
Joy King
2021-02-25 5:03:29 PM
---
Mike, Mindy and Lexi, Dennis, Michaela and I are so very sorry for your loss. We were privileged to meet Zach, and will keep all of you in our thoughts and prayers. Dennis & Sharon Hanson
Written by
Sharon Hanson
2021-02-26 11:56:17 AM
---
Zach you were the coolest kid i knew. The way you spoke and how spoke your words were incredible. It was an honor to know you and be friends with you. It is truly sad to know that I can not hear your voice but I know that your impression and memory in my head will never fade. Zach hope you rest in peace and will pray for you and your family's happniess. From the best asian Jun and his family.
Written by
Hyoung Jun Lee
2021-02-27 4:34:29 PM
---
I went to MPH with Zach through middle and high school, and some of my best memories of those years were colored by Zach in the best way. He had a way of speaking to you as if you were the only other person in the world in that moment — his charisma was captivating, but Zach was also enormously empathetic and cared deeply what you had to say. Laughter followed him everywhere. So did his guitar, or the ukulele he brought on the trip to Denmark our senior year. Zach wasn't one to sneak up on you or let his arrivals or departures go unnoticed - he had a flair for the dramatic and seemingly effortless confidence, which I always admired. I still treasure many of the movie and music recommendations we swapped. Zach's rendition of Beyonce's "Irreplaceable" in the back of tenth grade chemistry class was perhaps the most perfect version ever performed (or that's how it will continue to live in my memory). His "lack of filter" was an expression of life lived fearlessly; there was a spark behind Zach's smile that made it seem like he knew some great cosmic joke, and you inevitably wanted in on it too. It always felt like a triumph to get him laughing, rather than the other way around. Noah Kellman said it best when he said that Zach was a legend, in the folkloric sense. He left a big impression in his wake, and he will be sorely missed.
Written by
Ciara Murphy Cunningham
2021-02-28 8:13:03 PM
---
I remember being in middle school with Zach and we were one of five people in Mr. Gatlings computer class which led to an hour of computers, joking, pranks and all of us listening to new music during our "emo, skater" stages of puberty. No matter what group of friends you were in at MPH, Zach was always friendly and welcoming. I am so sorry for your loss and hope you find solace in the joy Zach brought to MPH and I am sure many others.
Written by
Amelia Abuzuhri
2021-02-28 8:13:07 PM
---
Zach, I will always remember your smiling little face and sweet laugh. RIP my little Zach. Marie
Written by
Marie Stanczyk
2021-02-28 8:48:46 PM
---