Gorddon Sclar
Post a Message of Sympathy
|
View Messages of Sympathy
|
Printer Friendly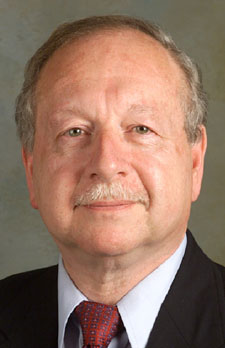 Gordon Sclar, 74, died peacefully Tuesday evening at his home with his family by his side. Born on July 25, 1946 in Syracuse to Helen and Max Sclar, he lived primarily for most of life in Syracuse.
He was a graduate of Nottingham HS, earned his BS from SU, and his Master's from the Newhouse School at SU as well.
Gordon was a veteran of the US Army. He was a PFC during the Vietnam era. Most recently Gordon was the media relations director at the Syracuse VA Hospital
Prior to his position at the VA Gordon had worked as the Promotion Director for many television stations including WORK in Rochester, WIXT in Syracuse, WXYZ in Detroit, and WNED in Buffalo. He was fondly known as "Gordo Promo".
Gordon taught a course at OASIS titled "Rabbit Ears". He collected movie and TV memorabilia, old books, and magazines. He was a member of Temple Concord, and a former member of Temple Adath Yeshurun.
He brought a sense of joy and comfort to everyone. His illness never defined him~ always maintained his warm and loving personality, and his sense of humor. He loved with his whole heart.
He was pre-deceased by his parents, and his sister Diane, and brother-in-law Norman Jerry.
His family includes his wife Anita of 41 years, their children Jennifer, and Emily (Mitchell Ost) Sclar-Ost; and his brother-in-law Peter (Margaret) Kristall.
Contributions in his memory may be made to Patient Advocate Foundation
www.patientadvocate.org,, or the Lewy Body Dementia Association www.lbda.org
Private burial for the immediate family will be in Beth El Cemetery. Everyone is welcome and invited to a zoom service on Thursday evening, March 11 at 7PM. https://zoom.us/j/94038576007?pwd=VTA1VFZyb3RQdjEwbnI1UXRzTGFFQT09
www,sisskindfuneralservice.com
Message of Sympathy

Post a Message of Sympathy
Gordon and I worked at the Syracuse VAMC for many years. He did a great job reversing the adverse public image of the VA in the local media by skillfully putting out the good news as well as the occasional not so good news. He loved to talk politics and joke about the absurdities of life in the Federal System. He always had a twinkle in his eye. He will be missed. Walter Bordett Biomedical Engineer Syracuse VAMC 1980-2014
Written by
Walter Bordett
2021-03-10 8:08:48 PM
---
I have many fond memories of Gordon from his time at the VA. Always very outgoing, funny, and friendly. My sympathies go out to all of his family and friends.
Written by
Cyndi Rizzo
2021-03-11 4:54:40 PM
---
I shared an office at the VA next to Gordon for a few years and had many wonderful conversations with him. He was a wealth of knowledge and will be missed.
Written by
Catherine Hoffman
2021-03-11 5:01:36 PM
---
I am another VA colleague of Gordon's. Gordon always knew the right thing to say, with or without words. I remember talking to Gordon periodically about family related issues, and how proudly Gordon spoke about his two wonderful daughters and loving wife. Gordon will be badly missed. May you and your family know no more sorrow.
Written by
Chaim Friedman
2021-03-11 5:30:42 PM
---
May his memories be a blessing! It was a pleasure to have worked with Gordon. RIP my friend.
Written by
Deborah Lawrence
2021-03-11 5:33:47 PM
---
I also have very fond memories of Gordon from when we worked together at the Syracuse VAMC. He was a kind man and was always there to listen when I needed a friend to hear me out. Know he is missed.
Written by
Kathleen Glow-Morgan
2021-03-11 8:54:31 PM
---
I will always remember Gordon fondly as the man at the VA who walked straight and tall with a spring in his step. He always had a smile on his face and went out his way to make everyone he interacted with feel valued. He will be missed. Deepest sympathy to his family and friends.
Written by
Diane Simcox
2021-03-15 5:15:47 PM
---