Debra Goldberg Davidson
Post a Message of Sympathy
|
View Messages of Sympathy
|
Printer Friendly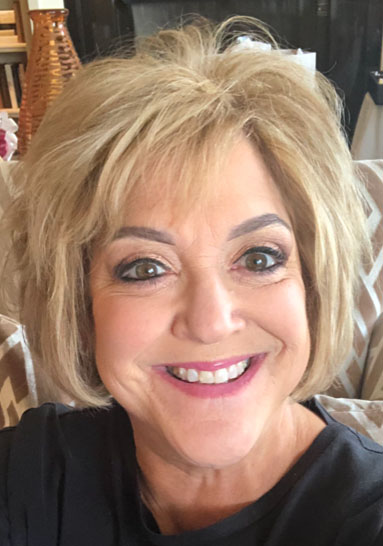 Debra Goldberg Davidson, 62, passed away peacefully early Thursday morning in the comfort of her mom's home with her family by her side.
Born on April 4, 1959 in Syracuse to Arnold and Lois Hodis Goldberg, she grew up in Syracuse until moving to Atlanta about 12 years ago where she met her then future husband who became the love of her life. They were married in Atlanta and then settled in LaFollette, TN. She loved the south; especially the countryside, the lakes, and the Tennessee mountains.
Debbie was a graduate of Boston University. She was a successful and creative entrepreneur who was the founder of Bracellettas Jewelry.
She was a loving daughter, wife, sister, aunt and friend to so many.
She was the life of the party and although she had no children of her own, she was the best aunt to not only her nieces and nephews, but an aunt to all her cousins children as well as her friends' children.
Debbie will be missed by so many. Her memory will make those that loved her laugh and smile. She possessed an Infectious laugh and always shared a genuine concern for the welfare of others.
Her family includes her husband and best friend Chris Davidson, her sister Dr. Susan (David) Rifkin, her twin brother Michael (Jacki) Goldberg, her mother Lois Goldberg, her nephews Dr. Zachary (Alexa) Rifkin, Kaunor Davidson, Will Davidson, and Hayden Davidson; her nieces Dani (Adi) Vaknin, Natalie Goldberg, and Laurin Goldberg; her mother-in-law Rosemary Davidson; brothers-in-law John Davidson, Jamie Davidson, and Billy Davidson; and a large and loving extended family. Debbie loved her dog who she rescued while she was making barley soup, hence the name Barley.
Private services will be for the immediate family. Burial will be in Adath Yeshurun Cemetery next to her father Arnold of blessed memory. To virtually attend the service please visit www.adath.org, and click on "StreamSpot" at 1PM on Tuesday May 4
Contributions in lieu of flowers in her memory may be made to Make-a-wish of CNY (www.cny.wish.org), or the Dana Farber Cancer Institute- to benefit the Dr. Pasi Janne Research Fund, PO Box 849168, Boston, MA 02284
A socially distant, COVID protocol shiva will be observed at Michael and Jackie's home Wednesday and Thursday evenings from 7-9PM
www.sisskindfuneralservice.com
Message of Sympathy

Post a Message of Sympathy
Debbie will be so truly missed by so many different people from so many different walks of life. Deb didn't know a stranger and that caused her to impact more lives than she probably even realized. My heart breaks to think I won't get to hear her laugh again or won't get to hear her lecture me on some dumb decision I made haha. To the family, please accept my deepest sympathies. I know no words can truly console you during this time, but I pray that you can feel the comfort of so much love and prayers being sent your way.
Written by
Starla Giles
2021-04-30 1:05:41 PM
---
Mike: So sorry to hear of Debbie's passing. My memories of Debbie are that she always had a smile! May your fond memories remind you of the good times you had with Debbie and keep you company during these challenging times. Warm thoughts and prayers. Scott
Written by
Scott Ayres
2021-04-30 7:08:15 PM
---
My deepest condolences to your family - thinking of you and sending strength during this time.
Written by
Stefania Ianno
2021-05-04 8:39:59 PM
---
Her smile stopped time; her energy lit the room. may HaShem bless the entire family with Ahavah Gadol. Love The Greenhouse family
Written by
Niles GreenhouseMD
2021-05-06 2:43:43 PM
---