Carolyn Mae Stein
Post a Message of Sympathy
|
View Messages of Sympathy
|
Printer Friendly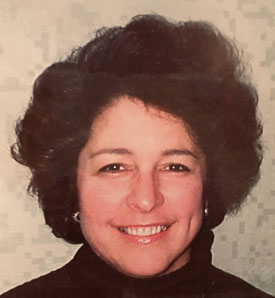 Carolyn Mae Stein, 64, passed away Sunday, May 2 at Baptist Memorial Hospital in Memphis, TN after a brave battle with gastric cancer. She was born October 16, 1956, in Springfield, Massachusetts, the daughter of Leonard and Vera (Weiner) Stein.
Carolyn graduated from J-D HS, Class of 1974; and a 1978 graduate with a Bachelor of Science in Paper Science Engineering from SUNY College of Environmental Science and Forestry..
She started her professional life, at International Paper, Hudson River Mill, Corinth, NY in 1978. Carolyn continued her long and successful career with International Paper, with moves to Androscoggin, ME; Chicago, IL; Ukiah, CA and finally moving to the Memphis headquarters in 2002 as a Project Manager, and retiring in 2009.
Carolyn was pre-deceased by her father, Leonard. She is survived by her mother, Vera, are brothers; Kenneth Stein, (Eileen Burns) of Sandy Hook, CT; and Jeffery Stein of Phoenix, AZ; nephews, Patrick Stein and Nathan Stein (Brittany Walden).
Carolyn's greatest love was her friends, and she counted many. Her generosity of spirit attracted those who understood the compassion of a great friend, the intellect of a searcher and the soul of an adventurer.
Private services and burial were in Beth El Cemetery beside her father of blessed memory.
Those who wish to remember Carolyn in a special way, may make gifts in her memory: to the Mid-South Food Bank, c/o Sharon Ryan, 6400 Poplar Avenue, Memphis, TN 38197.
www.sisskindfuneralservice.com