William I. Levy, MD
Post a Message of Sympathy
|
View Messages of Sympathy
|
Printer Friendly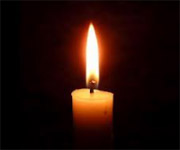 William I. Levy, MD , 79 passed away peacefully at home with his family by his side on Friday. Born in Akron, OH on July 24, 1941 to Harry and Ruth Levy, Bill had been a resident of Syracuse since 1987.
He was a proud alumnus of Western Reserve Academy of Hudson, OH, an undergraduate of Brown University, and a graduate of The University of Miami Medical School.
Bill was a practicing anesthesiologist in Lexington, KY while also pursuing his passion for thoroughbred horses, eventing, and fox hunting at Bay Harbor Farm which he had established.
In 1987 Bill, Linda and their son Harry relocated to Syracuse where he joined CNY Anesthesia Group; and welcomed a daughter Sarah a few years later.
In 2000 Bill established Office Based Anesthesia, providing high quality outpatient anesthesia services. Bill was always pursuing a challenge and in 2011 he joined the Military entrance processing station where he was responsible for medically examining military applicants. Although Bay Harbor Farm was reluctantly sold, his interests in thoroughbreds, guitar, fishing, golf, music, and Australian Rules Football never waned.
His family includes his wife Linda of 38 years, and their children Harry(Tessa) and Sarah.
Funeral,services will,be at 2PM on Sunday, June 6 at Temple Adath Yeshurun. Burial will be in the family plot in Mobile, AL
www.sisskindfuneralservice.com
Message of Sympathy

Post a Message of Sympathy
Dearest Linda, Harry, Tessa and Sarah, This is such sad news! May Bill's memory be a blessing for all time. I will remember him in those vibrant days when he always supported the youth activities! RIP. My thoughts and prayers are with you Norene
Written by
Norene Lavine
2021-06-04 7:29:58 PM
---
Linda, I am so very sorry for your loss. May happy memories bring comfort to you and your family in the days and weeks ahead. Sending love and deepest condolences. Diane Kuppermann & Family
Written by
Diane Kuppermann
2021-06-04 8:16:13 PM
---
Dear Linda & family, Michael and I send our deepest condolences. Bill was such a lovely person and will certainly be missed. Our thoughts and prayers are with you all at this sad time. Sincerely, Jacki Goldberg & family
Written by
Jacki Goldberg
2021-06-04 8:29:10 PM
---
Dear Linda, Harry, Tessa and Sarah: We are saddened to learn of Bill's passing. May the recounting of the tremendous joys you shared together help ease the pain in the days, weeks and. years ahead; and may Bill's memory be a blessing forever. Our deepest condolences. Ellen & Howard
Written by
Ellen & Howard Weinstein
2021-06-04 8:32:54 PM
---
My deepest condolences. Sybil Schultz
Written by
Sybil Schultz
2021-06-04 9:06:57 PM
---
Dear Linda, Elaine joins me in offering our heartfelt condolences on the loss of your beloved husband Bill. We were very fond of both of you and always enjoyed seeing Bill in synagogue. He was the consummate gentleman and always treated us with kindness and in friendship. We are so sorry for this terrible loss. May his memory forever serve as a blessing. With heartfelt sympathy, Lowell and Elaine Lustig
Written by
Lowell Lustig
2021-06-04 9:50:10 PM
---
Dear Linda,Harry and Sarah, Bruce and I are so sorry to hear the news of Bill's passing. He was a charming and caring man and will be missed. May his memory be a blessing. Our deepest condolences. Ianne and Bruce
Written by
Ianne Poushter
2021-06-05 3:05:55 AM
---
From the time in 1956 when our families moved together from Ohio to Miami Beach, Billy and I were extremely close friends. After medical school my wife, Sharon, also became a very close friend of Billy. And subsequently our three children came to adore their wonderful Uncle Billy. I am proudly saddened to depart from such a marvelously exemplary individual who was so important to me during most of my life.
Written by
Jim Oster
2021-06-05 7:15:22 PM
---
Dear Linda, Harry, and Sara My deepest heartfelt condolences for your loss. I really liked and respected Bill. He was an educated man, and a kind soul. We are cousins on my maternal grandmother's side from Akron, Ohio. My grandmother's name was Jennie Levy and her sister was Sadie Fertel. I feel an emptiness and sadness in my heart because he was a fine man and human being and I'm going to miss him! May he RIP!
Written by
Barry Allen
2021-06-06 6:36:56 PM
---
Although the Atlantic Ocean separated us, we frequently met Bill online to exchange ideas about everyday topics. We always noticed that our thoughts and feelings harmonized with one another. We lost a true friend. In our memories, however, Bill will always be with us. Hans & Doris Reich Neuss, Germany
Written by
Hans-Joachim Reich
2021-06-06 8:16:04 AM
---
Alan and I had the privilege of cruising many times with Bill and Linda. We all made wonderful memories together. Love and prayers for Linda, Harry, Sarah and Tessa.
Written by
Stephanie Brock
2021-06-06 8:49:36 PM
---
Our deepest condolences to your family. Lawrence Moloff MD
Written by
Lawrence and Nancy Moloff
2021-06-07 12:53:57 PM
---
We were all extremely sorry to hear the news. We all have wonderful memories of a wonderful husband, dad and cousin. May his memories bring you all comfort. Lisa, Helen, Howard, Karen and their families.
Written by
Lisa Arian
2021-06-07 3:02:25 AM
---
Linda, Sarah and family, We were sorry to learn about Bill's death and your loss. Thinking of you. Chris DeVoe, Marie Sarno, Allison DeVoe
Written by
Marie Sarno
2021-06-12 7:32:31 PM
---