Sidney Paul Lesser
Post a Message of Sympathy
|
View Messages of Sympathy
|
Printer Friendly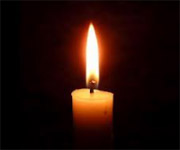 Sidney Paul Lesser, 82 passed away on Monday at The Nottingham.
Born in Brooklyn on April 21, 1939 he had been a resident of Syracuse since 1963.
In 1985 he and his wife Arlene established Jewelry on James which flourished and continues under the ownership of their daughter Lori and her husband Tom Marini.
Sidney was a devoted family man and Grandpa to his 7 grandchildren…any request from them was met with "I don't see why not!"
For many years he owned racehorses at Vernon Downs. He was a proud owner and loved riding in the sulky.
Sidney will forever be remembered for his kindness and generosity to so many.
He was a fun-loving man who was always the center of the party.
His family includes his wife Arlene of 58 years, their children Michael (Susan), Lori (Tom), and Steven (Jennie); grandchildren Tommy, Sarah, Morgan, Alex, Genevieve,
Chloe (Logan), and Michael; and his sister Dawn (Stan) Berger.
Services will be at noon on Friday July 16 at Sisskind Funeral Chapel. Friends may visit with the family immediately prior to the service from 11 to noon at the funeral chapel, 3175 E. Genesee Street.
In lieu of flowers please do an act of kindness in his memory.