Elaine Laffer Gingold
Post a Message of Sympathy
|
View Messages of Sympathy
|
Printer Friendly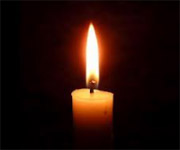 Elaine Laffer Gingold, 77, passed away on Tuesday after a brief illness. Born on July 23, 1944 to Baurice and Helen Laffer, she was a life resident of Syracuse.
Elaine was a graduate of Buffalo State and received her master's degree in education from SUNY Oswego. She taught 1st, 2nd, and 7th grades in the N. Syracuse school district. She also taught teachers "how to teach" reading and writing.
Elaine served on the Labrador Mountain Ski Patrol for 54 years. She received the 50 year pin and served in many capacities at the mountain: as a member of the board of the directors, as a teacher and trainer to other ski patrol members, and as a volunteer in the emergency clinic. She received the yellow merit star for saving a life.
Elaine was a member of Temple Adath Yeshurun, and Temple Concord. In her retirement she had more time for herself and enjoyed playing Mah Jongg with her friends.
Her family includes her husband Richard of 54 years; their sons Dr. Brett, and Peter (Aileen); grandchildren Tiger, Sequoia, Jackson, and Hudson; brothers Dr. Jerry (Judy) Laffer, Stephen (Pam) Laffer; sisters Marilyn (Jerry Matsell) Laffer, and Renee (Nicholas Diakow) Laffer; brothers and sisters-in-law Neil and Susan Gingold, and Harlan and Diane Gingold; as well as a large and loving extended family.
Funeral services will be at noon on Sunday August 8th at Temple Adath Yeshurun. Friends may visit with the family at the Temple, 450 Kimber Road from 11 to noon on Sunday.
Masks will be required inside the Temple. Burial will be in Frumah Packard Cemetery.
The service will be live streamed. Please go to www.adath.org, and press play on the StreamSpot box at noon on Sunday.
Contributions in Elaine's memory may be made to The Richard Gingold Foundation c/o Dr. Ruth Weinstock, Joslin Center for Diabetes, 3229 E. Genesee Street, Syracuse, NY 13214
Shiva will be observed at Richard's home Monday and Tuesday evening from 7-9PM Masks will be required.
www.sisskindfuneral service.com
Message of Sympathy

Post a Message of Sympathy
Elaine was a source of sunshine, laughter, and generosity. I am honored to have been one of her Mah Jong buddies. Her laugh was infectious and her brand of humor irreverent never failing to make me smile. Lazy Sunday mornings sitting around the card table clacking the Mah Jong tiles and talking were some of my best memories together. I missed her during COVID and will continue to miss her. May her memory be a blessing.
Written by
Mary Jumbelic
2021-08-04 12:22:38 AM
---
I appreciated the friendship my mom,Barb Honis,shared with Elaine as well as her unique laugh and sense of humor. Mrs. Gingold was my middle school teacher;my fondest memory was her modeling compassion for our classmate, Otto,who was very sick at home. I'm saddened by news of her passing.💔
Written by
Heather Meyer
2021-08-04 1:28:49 PM
---
She invited us into her ski camp one day for a drink . Had a nice visit. That will be my memory of her. A kind woman and wonderful family.
Written by
Graham Coombs
2021-08-04 2:11:38 PM
---
Ahavah Gadol to a wonderful woman and cousin.Compassion and helping others are some of her traits. Condolences and deep lamentations to a marvelous family. Baruch HaShem Jonita and Niles GreenhouseMD and extended family
Written by
Niles GreenhouseMD
2021-08-04 2:17:07 AM
---
So sorry. Elaine was always so nice.
Written by
Sybil Schultz
2021-08-04 2:28:17 AM
---
Richard, please know that my thoughts are with you during this difficult time. Although I will be away when the funeral is held, I hope that you will be comforted by the love of your children and family.
Written by
Michael Miller
2021-08-04 2:55:30 PM
---
I loved working with Elaine in the North Syracuse schools. She was a fantastic teacher whose enthusiasm for teaching and learning were infectious! She had a great impact upon her students. My condolences to her family
Written by
Dr Steve Nevins
2021-08-04 4:55:43 PM
---
Richard and Family, Elaine and her beloved dog were always a wonderful presence at the Fayetteville Senior Center. Her help for the rummage sale and the Wine and Cheese fundraiser were invaluable. We will miss her visits. She was a beautiful person.
Written by
Janet Best
2021-08-04 6:42:18 PM
---
To my cousin, a true angel. I have known Elaine for about 65 years, 65 years of admiration. Most families have some sort of issues or traumas that are considered normal. not happening if Elaine was around. Always the voice of common sense, a woman who knew right from wrong and shared her positions on things. I was 'missing' from the family for many years but Elaine way the only one to communicate with me and stay in touch. That is just the way she was built. If there is anybody who truly has earded a seat in heaven it is her. God Bless you, cuz!
Written by
Jerome Laffer
2021-08-04 7:45:47 PM
---
I'm without words, I cannot believe Elaine is gone. Elaine was such a great friend to my mom, Diane. When my mom became sick, Elaine was always there for me with smiles, laughter and heartwarming messages. She was so kind and loving to my mother. She was always trying to make her day better. We often would talk for hours at a time catching up. I loved her as if she was my own mother. I'm so sorry for you all, she was truly a wonderful person. I'm so sad I won't be able to talk with her again. Love and strength to you all during this difficult time. XOXO Leah
Written by
Leah Muliero Lippmann
2021-08-05 2:47:09 AM
---
Elaine gave so much of herself to many great causes, and friends. I'm better today because of her, and was glad to be her friend. Ski that champagne powder in heaven...
Written by
Steve Bognacki
2021-08-05 4:48:25 PM
---
Jerry, Diana and I were sorry to read about the loss of your sister. We hope that Elaine lived a life of happiness and fulfillment, and that she left you with many fond memories.
Written by
Eric Rogers
2021-08-09 6:07:38 PM
---