Stephen L. Davidson
Post a Message of Sympathy
|
View Messages of Sympathy
|
Printer Friendly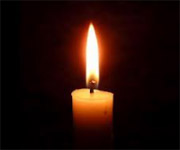 Stephen L. Davidson, 72, of Palmetto, FL, passed away on August 9, 2021 after a courageous battle with cancer.
Steve was born on May 8, 1949 to Teresa and Lawrence Davidson and raised in Levittown, NY. Most recently a resident of Palmetto, Fl he had been resident of the Skaneateles area for many years. After graduating from Great Neck North High School in 1967, he went to Oklahoma University to be a walk-on football player with the Sooners. He spent his professional life holding many jobs and owning various businesses, including a limousine company and Jewish deli.
Steve was a passionate golfer, lover of chocolate, and avid fan of the real estate market. He is most well known for being a devoted, affectionate, and nurturing father.
Steve is survived by his only daughter, Nina Davidson (Dennis Cohen),  brother, Jon Davidson, nieces Barrie Mooney and Sara Davidson Flanders, and his former wife, Justine Davidson.
In lieu of flowers, please consider a donation in Steve's name, and to perpetuate his memory to:
The Greater Boston Food Bank https://www.gbfb.org/donate/
A graveside service in Lakeview Cemetery, Skaneateles; will be at 11:00AM on Monday, August 16th
www.Sisskindfuneralservice.com
Message of Sympathy

Post a Message of Sympathy
We would like to express our sympathy and let you know that our thoughts are with you.
Written by
Daniel Goetzmann
2021-08-13 4:21:29 PM
---