Linda Fine
Post a Message of Sympathy
|
View Messages of Sympathy
|
Printer Friendly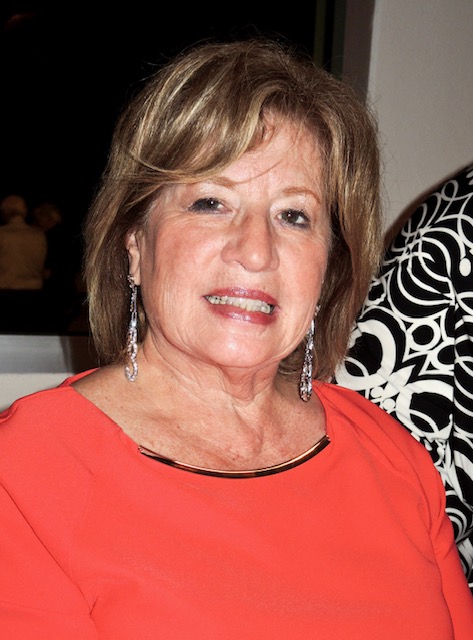 Linda Fine was born on February 12, 1945 and passed away peacefully on September 3, 2021. Her parents Rose and Morris Fox were both immigrants and she enjoyed being a first generation young American girl. She graduated from Nottingham High School and went on to attend Fredonia State College and Syracuse University. She spent her summers working at Bradley Brook Camp and ultimately became a counselor. She treasured the relationships and memories she had with her childhood friends.

Her first "real" job was at General Electric where she met her husband Jerry. They both joined the ski club and hit it off immediately. They later realized that they unknowingly grew up as backyard neighbors. They were married a year later in 1967 and had 2 daughters, Amy and Dana. Linda stayed home with her girls until they were in middle school then worked briefly at Laubach Literacy. She went on to work at The White House professional building in Fayetteville, NY as the office manager for over 20 years while forging many meaningful friendships. In addition, Linda took tremendous pride and initiative in running "Photos by Fine" side by side with Jerry.

Sunday dinners with grandparents were a tradition and she so looked forward to their family winter vacations in Florida. She was extremely social and loved spending time with family and friends, exercising, traveling, monitoring the weather, eating and shopping. She enjoyed social games and played canasta, bridge and took up and enjoyed mahjong in her later years just like her mother Rose.
Linda was blessed to spend valuable time and countless holidays in Maryland with her daughter Dana and her family. Linda also enjoyed welcoming family into her warm home and loved the time together in Syracuse. In 2016 her and Jerry moved to Clearwater, FL to enjoy retirement and spend time in the sunshine with her daughter Amy and her family. While sunshine and retirement suited her she missed work and productivity and decided to start a new career working as a bridal consultant where she met many wonderful people. She loved being around brides and their families and was a natural salesperson just like her mom Rose.

She was kind, thoughtful and warm, a wonderful mother, grandmother, wife and friend to all who had the good fortune to know her. Linda made this world a better place and we will miss her forever. She leaves behind her husband Jerry of 54 years who selflessly cared for her so lovingly these past 18 months. A daughter Amy, son in law Steven, a daughter Dana, son in law David, and her four beloved grandchildren Jared, Sophie, Ella and Charlie. She has a brother Allen Fox (Sheila) and many beloved relatives. There are so many wonderful, special friends who she adored and have graced her life. 

When we lose someone we love we must learn not to live without them, but to live with the love they left behind. Please take the time to fondly remember Linda and allow these memories to bring a smile to your face and help her live on in your heart.  

The family will be gathering privately for a memorial service. A celebration of life will be held at a later date to be shared with family and friends. If you would like to make a donation in Linda's honor, the family requests they be directed to the ALS Association 3242 Parkside Center Circle Tampa, FL 33619 or Temple B'nai Israel 1685 S. Belcher Road Clearwater, FL 33764.
Message of Sympathy

Post a Message of Sympathy
I'm sorry to learn of Linda's passing. My office is at the White House, where she of course worked for many years, and she was wonderful to me there. My condolences to Jerry and her children.
Written by
Christopher DeVoe
2021-09-09 3:15:05 PM
---
To the Family of Linds Fine I am deeply sorry for your loss. I have known Linda, when her maiden name was Fox. She was a good friend, at the time, to my sister, Barbara (Gordon) LeFevre. She was a bridesmaid for my sister, when she got married her first husband, Dick Bolton. They went to school together at Nottingham High School. Just know, she will always be close to your hearts, & she will always be watching over each, and everyone of you. With deepest sympathy, Lynne (Gordon) Bartosch
Written by
Lynne Bartosch
2021-10-25 2:38:00 PM
---