Lewis Kuppermann
Post a Message of Sympathy
|
View Messages of Sympathy
|
Printer Friendly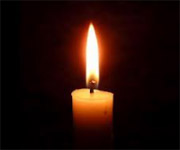 Lewis Kuppermann, 88, of Manlius, passed away on September 13, 2021, in Syracuse, NY. Lewis was a wonderful and beloved husband, father, Zaydie, brother, uncle and friend.
Lewis was born on May 1, 1933 in Syracuse, NY to Hiram and Nellie(Tobias) Kuppermann. He studied at Syracuse University and had a successful career in retail leading him to own Winters, an exclusive men's store. Lewis loved the rag business. After closing Winters, Lewis had a second successful career in the temporary staffing business. He loved being a part of the Syracuse business community. Lewis married the love of his life, Anita Strausman; they had a wonderful life raising their two sons. Upon his retirement, Lewis became even more involved in the local community, including starting the Manlius Informed Lecture Series. He was an engaged and interested member of the greater Syracuse community, an avid daily reader of the New York Times and the Wall Street Journal, a lover of SU sports, and a connoisseur of all things Jewish deli, especially Zabar's. Lewis was one of the greatest characters you could ever meet, he was eager to participate in conversation with all and he will be greatly missed.
Lewis is survived by his wife of 65 years, Anita, two sons, Andrew and Brett (Diane), four grandchildren, Alex, Elana, Glenn and Leah, brother, Ellison, and many wonderful nieces, nephews and cousins.
Donations may be made to Make-A-Wish Central New York (https://wish.org/cny), Manlius Senior Activity Centre(http://www.manliusseniors.org/), or Temple Adath Yeshurun (https://www.adath.org/).
Graveside services will be held on Friday, September 17, 2021, 11AM in the Adath Yeshurun Cemetery. Shiva will be held at the home of Diane & Brett Kuppermann on Sunday, September 19, 2021, from 2PM to 4PM. The family requests that guests must be vaccinated and masks be worn, both for services as well as Shiva. www.sisskindfuneralservice.com
Message of Sympathy

Post a Message of Sympathy
Our condolences on the passing of Lewis. May his memory be a blessing.
Written by
Marty Butin
2021-09-14 7:22:52 PM
---
Tsoros and sincere condolences to a wonderful man and family. Ahavah Gadol.I caddied 1962-1966 at Lafayette Country Club and Lou was a special player. Quick wit and quick play never a dull moment.His wit and character will sorely be missed. Respectfully yours Niles and Jonita plus Finkelsteins;Greenhouses; Rubensteins and Gingolds
Written by
Niles GreenhouseMD
2021-09-15 2:23:45 PM
---