Linda Pringle
Post a Message of Sympathy
|
View Messages of Sympathy
|
Printer Friendly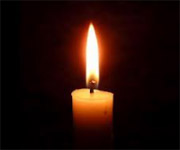 Linda Pringle, 72, passed away on Tuesday in Long Beach, NY Born in Syracuse on
March 13, 1949 to Robert and Elaine Herman she had moved to the NYC area after college where she majored in education. Linda found her calling as a special education teacher in the NYC schools where she taught for many years until retiring. Health challenges in recent years required she move to assisted living.
Graveside services in Adath Yeshurun cemetery will be at 10AM on Monday October 4.
www.sisskindfuneralservice.com
Message of Sympathy

Post a Message of Sympathy
So sorry to hear. Went through school with Linda in Syracuse. Regards to her family.
Written by
Suzi Colb
2021-09-30 12:50:21 AM
---
I hope now she will finally find peace
Written by
Debra Herman James
2021-10-01 11:26:39 AM
---