Sharyll Novidor
Post a Message of Sympathy
|
View Messages of Sympathy
|
Printer Friendly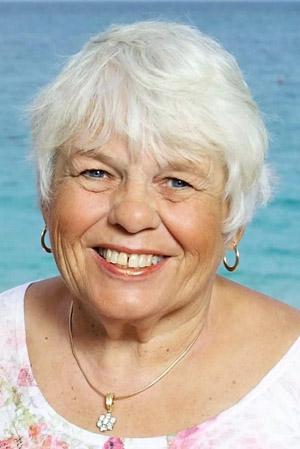 Sharyll Novidor, 79, passed away on Wednesday, September 29. She was a loving mother and grandmother.
Sharyll graduated from Syracuse University with a B.S. in Manufacturing Management. She was a computer programmer for Kodak in Rochester, New York and was formerly a proprietor of Nate's Floral Estates Mobile Homes Park in Ithaca, NY.
Sharyll had a love of travel and exploring. She found her way from the ice caps of the Antarctic Circle to the grasslands of Tanzania. In her later years you could find her traveling across the US in her truck camper. These youthful pursuits would not be hampered by her physical limitations. More than anything, Sharyll loved her family; visiting her children and calling them; sometimes continuously to get minute-by-minute updates on the day was the norm for her. To the people that were fortunate enough to know her, she was an energy that lit up our lives and added a special brightness to our day that will be sorely missed. Those wishing may make contributions to perpetuate her memory to The Oaks at Menorah Park.
Sharyll's family includes her daughter and son-in-law Jacki and Jeff Boulter; son and daughter-in-law Mark and Chentel Carlson; grandchildren Josh Boulter, Seth Boulter, Rylan Carlson, and Lucas Carlson; and her brother and sister-in-law Stan and Linda Novidor.
Graveside services and burial beside her parents of blessed memory; Benjamin and Beatrice Novidor; will be held on Sunday, October 3 at 1pm at the B'nai Israel Cemetery at 626 Franklin Street, Elmira. Cantor Francine Berg will be officiating.
A reception will be held at 9:30AM on Tuesday October 5 at the Oaks of Dewitt. Masks will be required. www.sisskindfuneralservice.com